Government E-Waste Solutions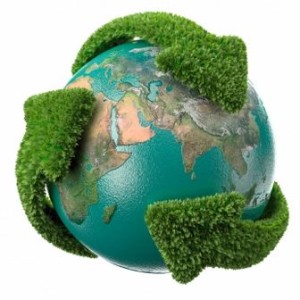 To improve our network across Australia and to make sure our services are widely available, eWaste Recycling partners with local councils.
Local Councils have taken responsibility to deal with electronic waste for their areas and play an important role in the recycling of all kinds of waste products, like plastics, glass, metals and electronic waste.
eWaste Recycling's drop off services are run in partnership with local councils across Australia.
NSW Councils:
http://www.alburycity.nsw.gov.au
http://www.fairfieldcity.nsw.gov.au
http://www.gosford.nsw.gov.au
http://www.randwick.nsw.gov.au
http://www.bmcc.nsw.gov.au/index.cfm
SA Councils:
http://www.mountgambiertourism.com.au/home.asp
http://www.lga.sa.gov.au/site/page.cfm?c=4200
http://www.wakefieldrc.sa.gov.au/page.aspx
Queensland Councils:
http://www.moretonbay.qld.gov.au/
VIC Councils:
http://www.boroondara.vic.gov.au/
http://www.knox.vic.gov.au/index.htm
WA Councils:
http://www.bunbury.wa.gov.au/
http://www.bhrc.wa.gov.au/
http://www.esperance.wa.gov.au/
Tracking government initiatives in Australia
Though Australia has had minimal legislation that addresses disposal of e-waste in-country, let's understand some of the current government initiatives as well as some of those that have been taken in the past.
Basel Convention: Fight to stop illegal trafficking of toxic waste
Enforced on 5th February 1992, the Basel Convention on Control of Transboundary Movements of Hazardous Wastes targets at preventing export and transportation of hazardous wastes to developing countries and taking strong measures to ensure that the generation of toxic wastes is reduced to a minimum. One such action step for instance is the requirement of export approval from Australian government specific E-Waste materials.
WEEE (Waste Electrical and Electronic Equipment) Directive
The Australian legislative framework is not quite similar to the European Community in which the twenty-five EU member states were required to include the provisions of the WEEE Directive into national law by 2004.
Together with the RoHS (Restriction of Certain Hazardous Substances in electrical and electronic equipment) Directive 2002/95/EC, WEEE became part of European Law in February 2003. These directives lay down a system for collecting, recycling and reusing all types of disposed or redundant electrical goods.
National Waste Policy
Though not in any way similar to WEEE, in November 2009, the Australian government announced a national product stewardship scheme that demanded liable organisations to consider how they managed the disposal of obsolete equipment.
The "National Waste Policy: Less Waste, More Resources" specifies key principles, outcomes and responsibilities for implementing waste strategies.
It aims at
Laying down a national product stewardship responsibility framework by 2010;
Laying down a national waste classification system;
Defining principles for, and removing deterrents in the development of effective markets for re-using and recycling waste.
The policy aims at formulating classification systems for waste and the regulations that bring Australian requirements into line with international standards.
What is National Product Stewardship Scheme?
Enforced on 8 August 2011, the Product Stewardship Act 2011 provides a framework to effectively manage the environment, health and safety impact associated with the disposal of products in relation to. Government regulations are set for recycling televisions, computers and computer products with the aim of reducing the number of these products that are dumped in landfills, by increasing the recycling rate from 17 per cent in 2010 to 80 per cent by 2021-22.
The National Television and Computer Recycling Scheme
This scheme will provide Australian homes and small business an access to free recycling services for televisions, computers and accessories like keyboards, hard drives, mouse etc., and printers regardless of their brand or how long they have been used. It does not cover other e-waste products.
As per this scheme, other organisations, such as government departments and large business enterprises can enter into agreements with industry experts to have TV's and computer products recycled, subject to costs and other conditions.
The National Television and Computer Recycling Scheme is funded and run by the industry and regulated by the Australian Government under the Product Stewardship Act 2011 and the Product Stewardship (Televisions and Computers) Regulations 2011.
Want to know more? Get in touch with us today. Call us on (03) 9357 3433 or send us an email, and we will be glad to help you.